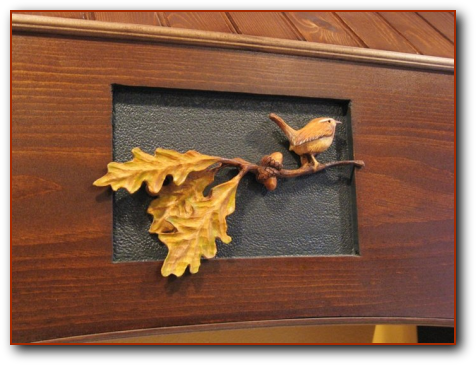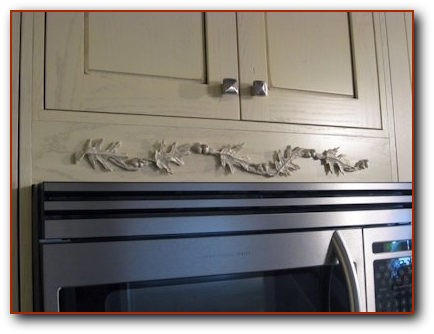 August 2, 2011
Joe did a lovely oak bough for a decorative accent in my kitchen. What a wonderful detail to personalize my simple oak cabinets! Much easier than trying to find something in a catalog and making it work----this piece was "just right".

-Carlene
December 28, 2012
I am extremely pleased and proud to place this beautiful surround hood in my new home. The art work is outstanding and I will enjoy for many years. I would highly recommend his work.

Martha Byrd
Blairsville, GA
Joe Duket Studio carves a variety of custom designs in both furniture and cabinetry for that special room in your home. Designs from rustic to elegant are created especially to suit your taste and lifestyle. Wood carved elements add interest wherever they are placed and enhance the beauty of your furniture or cabinetry.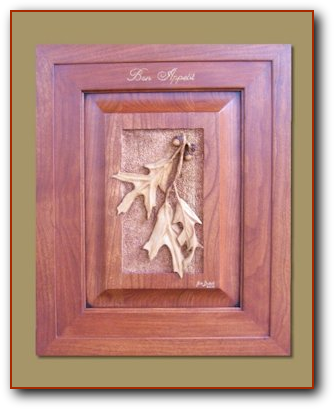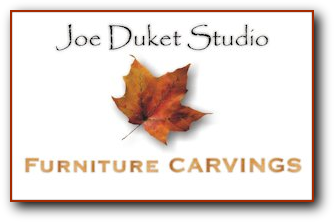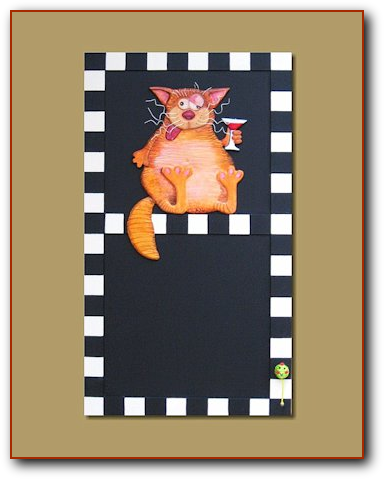 Whimsical door for a liquor cabinet. Client is a cat fancier with four cats. A yarn cat toy was used as the handle. The cat was carved from MDF and hand painted. The door was finished in blackboard paint.
Copyright 2018 - Joe Duket Studio. Web site designed by Joe Duket Studio.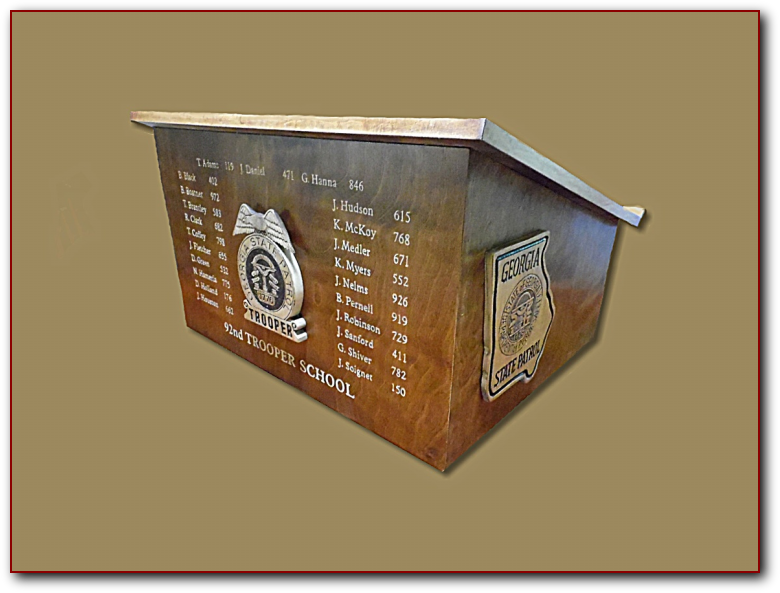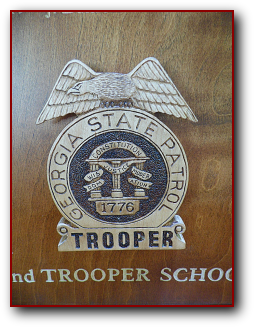 Cadets from the 92nd Georgia Trooper School in Forsyth, GA, requested that I build a custom lectern that they would present to their instructors upon graduation. They wanted all of their names with badge numbers inscribed on the front, along with carvings of both the GSP badge and shoulder patch.