Joe Duket Studio can embellish your rifle, shotgun, black powder or handgun with a personalized design that turns an ordinary gun into an heirloom treasure. I take the time to listen to your ideas and desires, then transform your ideas into a unique design that is guaranteed to please. Whether you wish to honor an individual, alma mater, armed forces branch, game trophy or simply add a pleasing design that increases the investment value of your firearm, let me show you what Joe Duket Studio can do for you.
January 31, 2012

"Joe just engraved the stock of my 1993 Browning Gold Medallion with a wonderful Oak leaf design. I am very pleased with the work Joe did, and now I do agree with Joe. "Life is too short to hunt with an ugly gun!'' I'm glad I don't have to worry about that anymore. Thanks Joe !"

– David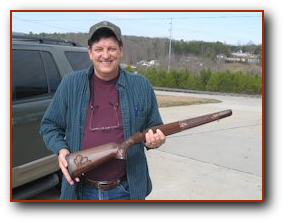 Click on thumbnail images for the slideshow.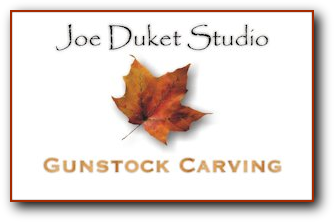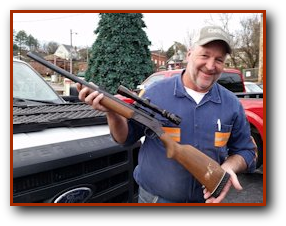 December 28, 2015

"I want to thank you for helping make my grandson Bradley's Christmas unforgettably awesome. When he took the gun from the case and turned it around, he saw the art work you crafted on the stock and said, "wow!" Beautiful work and it made me very proud. Oh, yeah...I have three more grandsons so I will hope we can do some more business soon."

– Gerald
Copyright 2018- Joe Duket Studio. Web site designed by Joe Duket Studio.