Joe Duket Studio engraves custom designs in the bolsters and on blades of various types of knives, be they fixed blade or folders. All engraving is done with a high-speed air turbine using carbide and diamond burs. These engravings look far better than standard factory-applied laser etchings.

Designs can commemorate a special event (wedding, anniversary, birthday, graduation, etc.), display a nature or wildlife theme or simply identify the knife by your own monogram.
Hi, Joe,
Hope you're doing well. Nice addition to show your work. I have sold 2 of the knives you engraved last month. I gave out your card and brochure with each and additional ones to those who showed an interest in your work. The knife with the red Flame Coral handle sold primarily due to the engraving and the fact that you signed your work!!

I am working on some new knives that I would like to have engraved. I will be contacting you soon. Many thanks.

Jim Craig
Jim Craig Knives


Click on thumbnail images for the slideshow.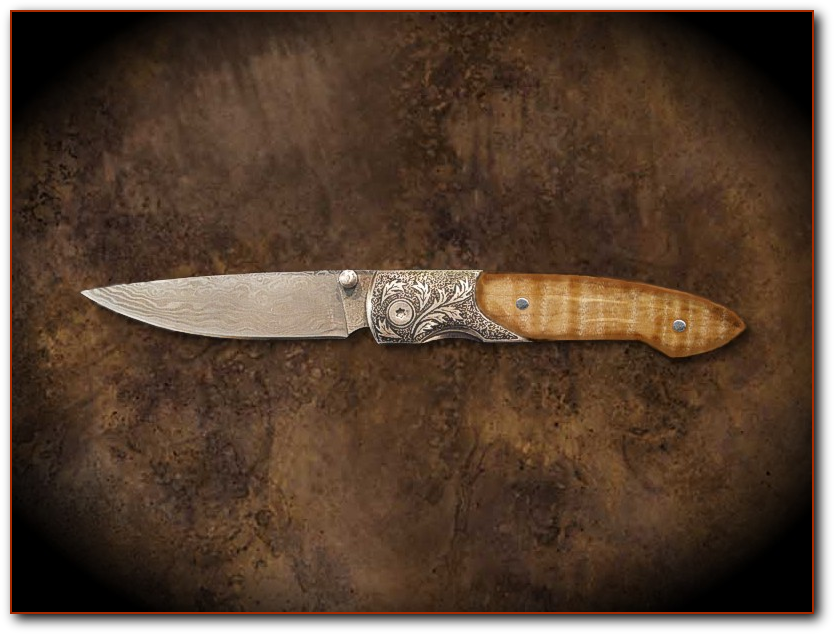 Copyright 2018- Joe Duket Studio. Web site designed by Joe Duket Studio.